All State Home Inspections is licensed and insured to provide comprehensive home & commercial inspections in Chula Vista, CA, and surrounding areas.
All State Home Inspections
Jay Perez – Certified Home Inspector
LIC#NACHI09060901
As your professionally certified inspector, my goal is to arm you with the information you need about the condition of the property you own or are looking to purchase. I have the training and over 15 years of experience as a certified home inspector. Throughout the many years of offering Home Inspections, I have inspected every type of home ranging from 400 sq ft to 20,000 sq ft. I have the knowledge and abilities needed to identify potential issues and give you a better idea of the ongoing maintenance the property may require.
I encourage you to accompany me during the inspection, so I can explain everything to you as we move through the home together. I will always perform an in-depth inspection and provide a full report, complete with photos and explanations. I'm happy to address any question you may have about the property and look forward to working with you.
All State Home Inspections of Chula Vista, CA, provides professional inspection services in the following cities throughout California:
All of San Diego County including Temecula, Murrieta, and Menifee
Choose a Certified Home Inspector
"Very nice and took time to explain and answer all of our questions. Provided good ideas for possible home improvements as well. Fast and very detailed report! Good pricing is the best!"
Rating: 10
PatriciaTrevino77
HomeGauge Rating #: 207533
"Very thorough and knowledgeable. Gives good information for the client to utilize for the future."
Rating: 9
cdrinko
HomeGauge Rating #: 206261
"Jay did an awesome job and I really appreciated his expertise and communication. Jay completed a thorough inspection and then took the time to explain the details and ensure I know what was found and what everything meant. He was also able to explain some of the systems associated with the house. Jay is very knowledgeable, friendly and made sure I was comfortable with the findings. I highly recommend Jay for inspections. Thank you."
Rating: 10
KevinKnipe186
HomeGauge Rating #: 201347
"This was my first home inspection and Jay did a great job of walking me through the process over the phone as we set up the date/time. On the date of the inspection, Jay was early, and already inspecting the outside of the home before I arrived. He was thorough, explained things as we went, and made sure I didn't have any questions. The report I received was extremely detailed and the turnaround time was terrific. Thanks, Jay!"
Rating: 10
EvanGamos633
HomeGauge Rating #: 198285
"Thanks for the communication Jay !"
Rating: 10
PabloPadilla758
HomeGauge Rating #: 196595
"Thank you for the inspection. You explained clearly what you found."
Rating: 10
JorgeRomo720
HomeGauge Rating #: 167246
"This was Jay's second and very quick turnaround on a request for inspection. The inspection received was thorough, timely, and concise with explanations for more complicated components. Originally expecting a 2 hour inspection, Jay spent nearly 5 hours on the first house and as a result of his thoroughness the buyer had enough detailed information to not proceed with the purchase of the home. Within 48 hours of purchasing the second home, Jay was on site and working on the inspection. In the debrief, Jay does a great job of breaking the issues down room by room and in order of most concerning to least concerning of issues. I would choose no one else."
Rating: 10
RichardMooney283
HomeGauge Rating #: 158855
"Jay went above and beyond with his inspection and his customer care. Not only did he give a thorough inspection and detailed breakdown of the findings, but the care and after service into fixing any findings and becoming a resource for other elements of the home buying process was fantastic. Will continue to use in the future and recommend to all. Thanks Jay"
Rating: 10
TomKayleeKiff862
HomeGauge Rating #: 157314
"Jay was amazingly thorough, which I gratefully appreciated the time he took and his attention to detail. I'm sure so many folks trying to purchase a home are more infatuated with the visual presentation initially then concerns of structural or cosmetic deficiencies. Jay was able to point out a large amount of questionable discoveries that were not only safety concerns but would have also been extremely costly. In addition, he took the time to show me his findings and explain the level of concerns involved. Thanks to his knowledge and expertise he prevented me from ultimately making a bad decision. If and when the opportunity arises to utilized this service, I would, without hesitation, request Jay's services first."
Rating: 10
YolandaMontoya681
HomeGauge Rating #: 148841
"Jay did a very thorough job and took the time to clearly explain, whenever we had questions. We would definitely recommend his services!!"
Rating: 10
JohnBartlomiejczyk910
HomeGauge Rating #: 138606
"Jay is very knowledgeable, professional, and detailed! My husband and I feel comfortable bringing our son into our new home with the help of Jay's inspection. We appreciate the thorough investigation and recommendations he made. We will definitely refer our friends or family to Jay. Thank you!"
Rating: 10
MGonzalez175
HomeGauge Rating #: 131910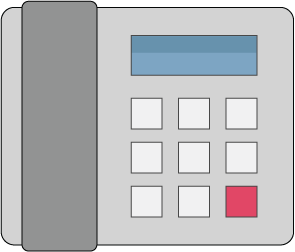 Contact Us
All State Home Inspections of Chula Vista, CA, provides professional inspection services in the following cities throughout California:
All of San Diego County including Temecula, Murrieta, and Menifee
Have more questions?
Feel free to call me, email me, reach out to me through the contact form, or schedule an inspection. I look forward to getting the opportunity to work with you.